A Healthy lifestyle is the buzz when it comes to women health concerns.
---
---
Wellness approach is the proactive way to address women health concerns. The focus is on prevention and addressing the issues early with:
Are your good levels and bad levels where they should be? The answer is
cholesterol
. Your cholesterol should be checked each year by your physician. It's a matter of the heart.
The number one killer of women in the U.S. is heart disease
. The National Institute of Health reports that you can reduce your risk of heart disease by 20% by reducing your cholesterol by 10%.
Are you aware…
Women risk of breast cancer can be drastically reduced with regular exercise.
Women who have gestational diabetes during pregnancy or those who are diagnosed with high insulin levels/insulin resistance syndrome have a greater chance of developing diabetes.
According to the American Heart Society, about 73 million adults have high blood pressure and nearly half are women.
About 5% of menstruating women experience premenstrual dysphoric disorder (PMDD) .


About 8 million women suffer from osteoporosis .
---
Women Health Concerns Decrease With a Healthy Lifestyle
---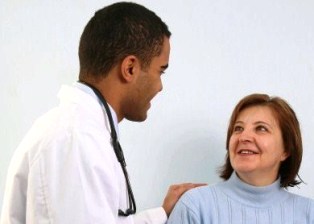 A hidden health concern is stress. Lower your stress level you can lower your health concerns, lower your health concerns and you have less stress. Stress can be brought on by problems, worrying and it affects your health.
Your doctor is a very valuable resource in regards to your health. Communicate and partner with your doctor. This should start in your 20s and continue throughout your life. I have partnered with my doctor to achieve optimal health. My doctor is my accountability partner.
Know your risk factors when it comes to different health issues and start early to turn the odds in your favor by practicing a healthy lifestyle.
---
Return to Women Health and Family Tips